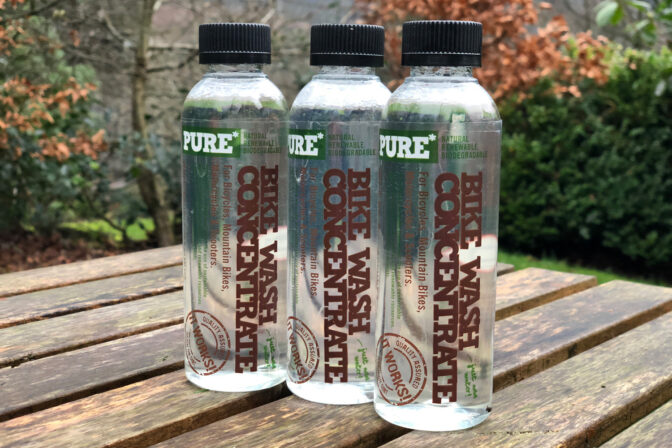 Pure* Bike Wash Concentrate – 200ml
Like to keep your bike clean? Are you looking for an environmentally friendly alternative that is just as effective as the ones with all the nasties in? Look no further.
Developed by Weldtite, this stuff is an essential part of your bike care kit.
This bike wash is safe to use on all components of your bike. By buying this concentrate, you are also saving on packaging, but you're not allowed to be smug about. 200ml of concentrate makes 1 litre of bike wash. Good, huh?