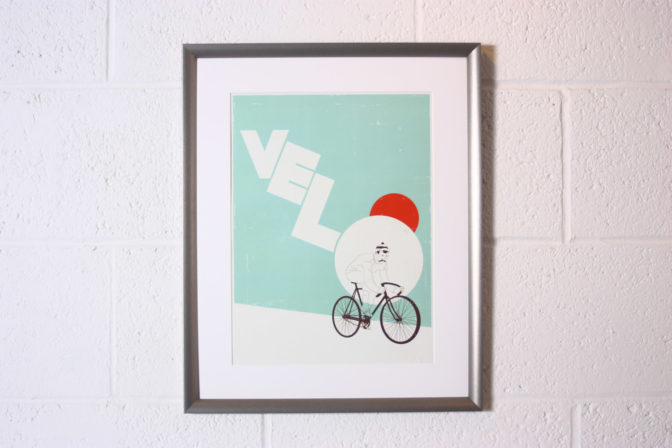 'Velo' print by John Coe
Designed by John Coe for Boneshaker magazine, this digital print should grace the walls of any bike lover.
Hand embossed with the Bonesaker seal of approval.
Size: A3 (297mm x 420mm). The featured frame is a standard Ikea number.
Please note that all prints are sold unframed.