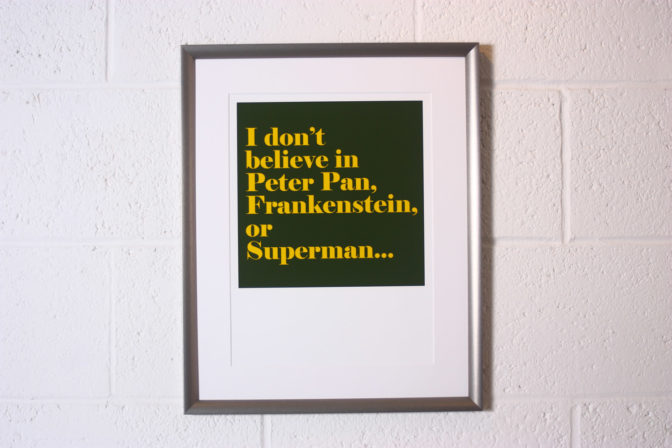 'Bicycle Race' print
Designed by Ali Campbell for Campbell Bike Workshop, 'Bicycle Race' comes with a warning. You may have to repeatedly explain it to your guests. It's ok though, they always smile when you tell them, so you could make a their day a little happier. Channel your inner Freddie. Giclee printed for beautiful, intense, solid colour.
Size: A3 (297mm x 420mm). The featured frame is a standard Ikea number.
Please note that all prints are sold unframed.