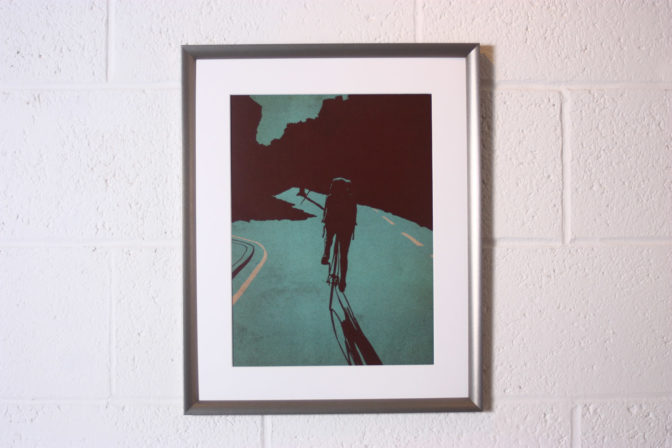 'Night Ride' print by Adams Carvalho
Designed by Adams Carvalho for Boneshaker magazine, this digital print is a splendid addition to any bike lover's environment.
Hand embossed with the Bonesaker seal of approval.
Size: A3 (297mm x 420mm). The featured frame is a standard Ikea number.
Please note that all prints are sold unframed.