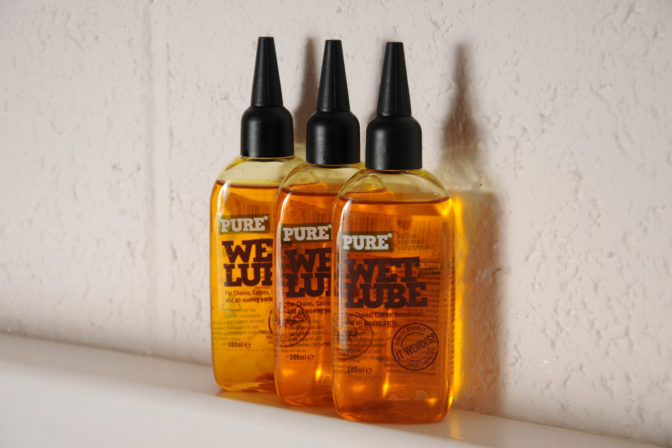 Pure* Wet Lube – 100ml
Pure is a range of 100% biodegradable bike products, developed by Weldtite. Wet Lube is a thick, heavy duty chain lubricant designed to stick to the chain in wet conditions. Ideal for extreme weather and long distance, the best lube for winter.
You can make your ride even more environmentally friendly without having to think about it.
For prolonged finer weather conditions, we recommend Pure Dry Lube.