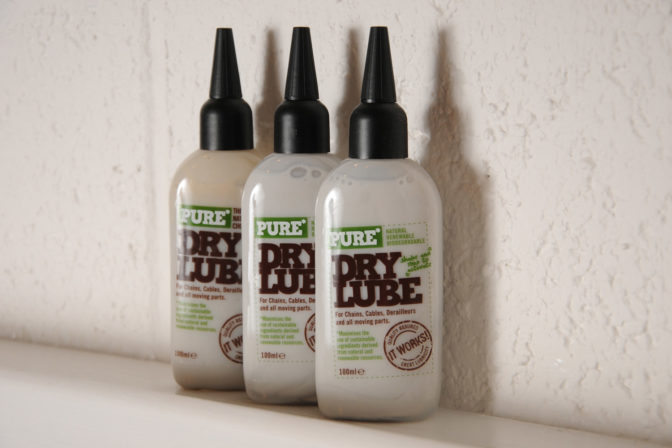 Pure* Dry Lube – 100ml
Pure is a range of 100% biodegradable bike products, developed by Weldtite. Dry Lube is ideal for dry road riding with low rolling resistance. Resists water penetration and wash-off, the best lube for your summer ride.
You can make your ride even more environmentally friendly without having to think about it.
For non-road riding and adverse weather conditions, we recommend Pure Wet Lube.