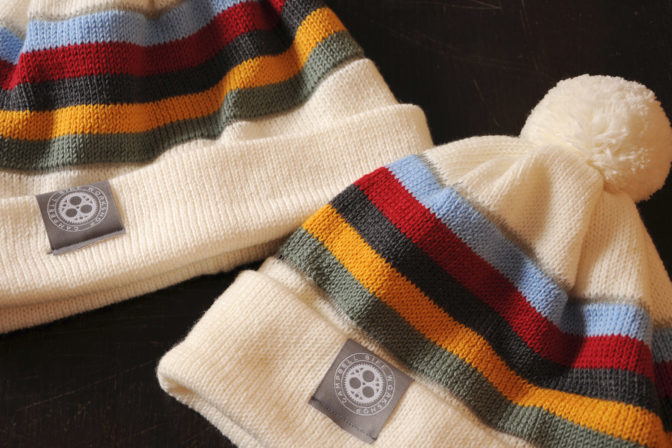 The 'YouSeeAye?' Bobble Hat
In professional cycling, every winner in any discipline gets to wear the UCI stripes. As far as we're concerned if you are on a bike then you are already a winner, so we took the colours, added a Scottish twist to make them our own and had them knitted up in beautiful merino wool. And you know what? The thin silvery stripes that top and tail our colours are reflective, adding a little bit of added visibility.
Great for wear on the bike, off the bike, on the street, in the hills, on the slopes, up the country park. It's up to you. Wherever you choose to wear it, you are a winner!
One size.
In stock