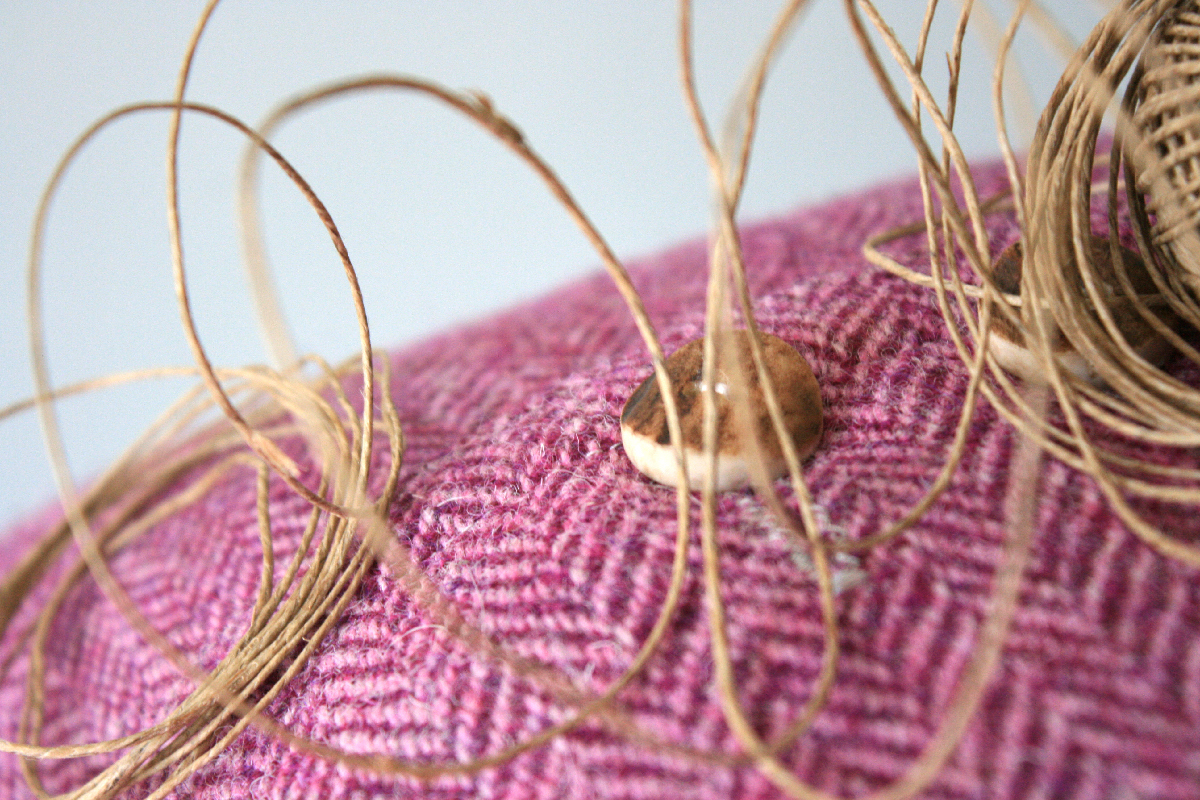 Harris Tweed is stunning. Harris Tweed is special. Not all tweeds are HARRIS TWEED!
To meet the legally-prescribed definition of Harris Tweed, tweed has to adhere to a strict specification: a tweed must have been hand-woven by the islanders at their home in the Outer Hebrides and made from pure virgin wool dyed and spun in the Outer Hebrides. Tweed that does not comply with these conditions is not Harris Tweed and cannot be marketed as such.
Originally this handmade fabric was woven by crofters for personal use, ideal for protection against the cold climate of the North of Scotland. Surplus cloth was often traded or used as barter, eventually becoming a form of currency amongst the islanders: it wasn't unusual for rents to be paid in blankets or lengths of cloth. By the end of the 18th Century, the spinning of wool yarn from local raw materials was a staple industry for crofters. Finished handmade cloth was exported to the Scottish mainland.
The Harris Tweed Authority is the legally appointed governing body responsible for upholding the integrity of Harris Tweed in accordance with the Harris Tweed Act of 1993.
Today, every 50 metres of Harris Tweed are checked by an inspector from the Harris Tweed Authority before being stamped, by hand, with the Orb Mark. The Orb Mark trademark certifies its hand crafted origins.
The stunning colours in the yarn are derived from the colours of the hills and land of the Outer Hebrides.
A well-balanced mixture of exquisite colours in the yarn, together with the luxurious texture of the cloth, ensures that everything made from it becomes an instant classic.
See? We love Harris Tweed!