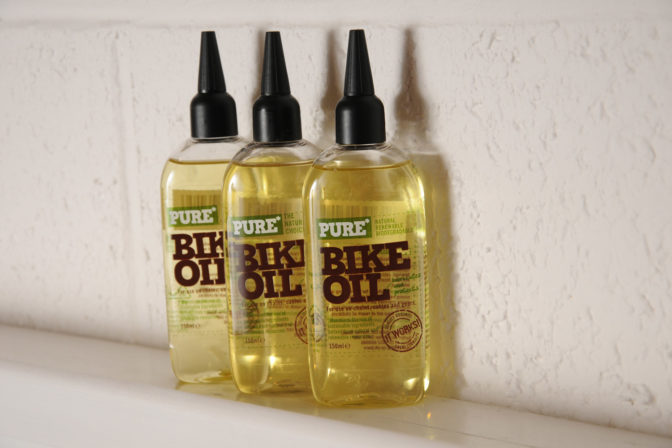 Pure* Bike Oil – 150ml
PURE* Bike Oil is a great all round lube that bonds to metal to reduce friction on moving parts. It inhibits rust and protects components really well.
This high-quality lube is suitable for all kinds of general domestic purposes. Developed by Weldtite, it's 100% biodegradable and features an eco friendly formula, so, you can make your ride even more environmentally sound without any extra effort!
Please note: for chains, we'd recommend Pure* Wet Lube or Pure* Dry Lube depending on your riding conditions.